September 20

-

September 21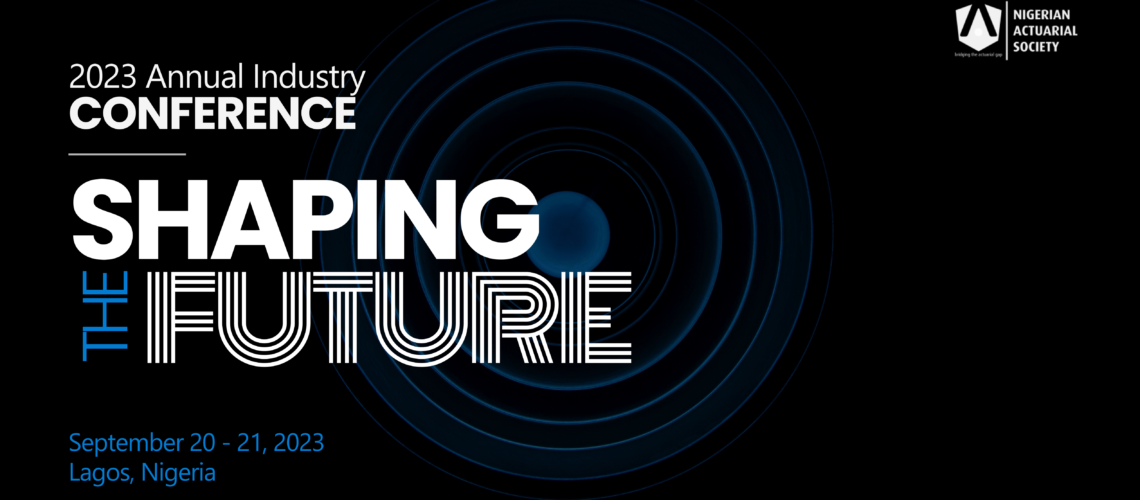 Event Navigation
2023 NAS Annual Industry Conference
Welcome to the 2023 Nigerian Actuarial Society Conference themed "Shaping the Future"
Date: September 20-21, 2023
Venue: Radisson Blu Anchorage Hotel, Lagos 
About the Conference:
The 2023 Nigerian Actuarial Society Conference will bring together leading experts, esteemed professionals, and industry pioneers from the actuarial field to engage in thought-provoking discussions, share their expertise, and gain valuable insights into the latest trends and challenges within the industry.
This two-day event will encompass a series of dynamic keynote presentations, interactive workshops, and networking opportunities that will foster meaningful connections among participants.
Key Highlights:
Engaging Presentations: Listen to renowned experts from the actuarial field share their insights on the future of actuarial practices and its impact on the industry.
Networking Opportunities: Connect with fellow professionals and , build valuable partnerships, and expand your professional network.
Exhibition Area: Explore the latest products and services offered by industry-leading providers and learn about cutting-edge solutions.
Registration Information
Registration is required for all attendees via the link below:
https://www.eventbrite.com/e/2023-nas-annual-industry-conference-shaping-the-future-tickets-670695798187
Registration rates:
***Take advantage of our exclusive Early Bird discount by registering before August 31st, 2023. Secure your spot early and save on registration fees.***
Physical Attendee with up-to-date NAS Membership Subscription – N60,000 (Early rate N50,000)
Physical Attendee WITHOUT up-to-date NAS Membership Subscription – N85,000 (Early rate N75,000)
Virtual Attendee with up-to-date NAS Membership Subscription – N40,000 (Early rate N30,000)
Virtual Attendee WITHOUT up-to-date NAS Membership Subscription – N60,000 (Early rate N50,000)
International Attendee with up-to-date NAS Membership Subscription – $70 (Early rate $60)
International Attendee WITHOUT up-to-date NAS Membership Subscription – $100 (Early rate $90)
Payment Information
Bank Name: Zenith Bank PLC
Account Name: Nigerian Actuarial Society
Account Number: 1015947337
IBAN/SWIFT – 1015947337/ZEIBNGLA
Bank Address: 82 Enu-Owa Street Idumagbo, Lagos Nigeria
Contact Us
For all enquiries, including how to become a member, please contact NAS at contact@actuaries.org.ng or +2348099007531