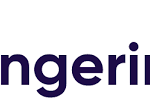 Website Tangerine Life
Job Description: Actuarial Pricing Consultant (Life Business)
Tangerine Life
We are a digital financial service provider that consistently goes the extra mile to improve the financial security of our consumers. By merging deep consumer insights and cutting-edge technology, we have built a range of carefully tailored products which improve the quality of your life.
We provide solutions that cater to today, while also securing tomorrow. Our vision is to be the preferred digital financial solutions provider, with a reputation for innovation and trustworthiness.
At Tangerine Life, we believe that life should be lived to the fullest.
The Tangerine Life Team
Our team is made up of an exciting mix of creative forward thinkers, who thrive on our sense of community, bringing passion and zest to everything we do.
Our work life is fun, liberal and unintimidating. We live the #TangerineLife, symbolizing a burst of positive energy, creative expression and an innovative culture.
We are group of dynamic people, who share a common vision and are driven by our values.
– Excellence– our standards are high and this come through in everything we do.
– Entrepreneurship: Our people passionately take ownership of every process to ensure excellent service delivery.
– Trust: We take our responsibility seriously and the record of customer satisfaction speaks for itself.
– Discipline: We are detail-oriented with a focus on attaining the best possible results.
– Creativity: We go a step further with best interests of our clients at the forefront of our process
Here is what we bring to the table:
– You get to live the #TangerineLife and work in a dynamic, innovative and rewarding environment.
– Yes, rewarding. Our compensation packages are competitive.
– We offer a robust medical plan.
– Well-rounded personal development experience- you also get room to grow for and by yourself.
– Our offices are great. The ambience, the environment, the people, we love it, we hope you will too.
Now to what we're looking for:
Department: Actuarial & Reinsurance Services
Unit: Actuarial Services
You will report to: Head, Actuarial & Reinsurance Services
Job Summary
The key focus areas of the role will be to be responsible for the valuation process of Tangerine life and provide insights on the Life financial results and performance, while ensuring appropriate controls are in place.
Reporting to the Head of Actuarial Services the role will include working closely with the Senior Manager responsible for Product Development and Strategy, senior stakeholders in the Finance Community and IT Community, as well as Reinsurers.
Your Key Responsibilities
Defining and executing the Pricing Strategy for Tangerine life.
Profit testing and obtaining pricing sign off in line with the internal product approval guidance.
Provide strategic input into the implementation of new benefits, features, special offers and changes to rates.
Reviewing premiums on existing business.
Ownership of pricing models
Implementation of pricing rates and structure onto IT systems
Analysing and driving an improved understanding of profitability and market competitiveness of the business through various value-add actuarial analysis.
Reinsurance management, which includes assessing and defining reinsurance structures, assisting management with reinsurance partner selection, liaising with reinsurance partners, liaising with other functional areas on reinsurance matters and contractual work relating to reinsurance
Your Minimum Qualifications
Bachelor Degree from an accredited university
Actuarial Consultant with at least 7+ subjects and at least 7+ years of actuarial experience.
Previous experience in Product Development or Pricing.
Experience in valuation and pricing of insurance products would be a distinct advantage.
Key Competencies
Ability to successfully juggle several projects and priorities at once and deliver on time.
A self-starter able to think on his/her feet.
Experience leading a team would be a distinct advantage
A passion for product development.
Business acumen and negotiation skills.
Strong sense of ownership.
Ability to influence stakeholders to achieve delivery.
We are an equal opportunity employer. Applications are encouraged from all qualified candidates without discrimination on grounds of ethnicity, marital status, gender, age, religion, disability status or political persuasion.