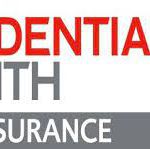 Website Prudential Zenith
Job Title – Head, Actuarial Services
Department/Unit – Actuarial Unit
Reports to(Designation) – Chief Executive Officer
Location – Head Office
Key Responsibilities
Collaborate with operations, finance and other experts in the business and senior management to help PZL develop plans for new lines of business or improving existing business.
Ascertain premium rates required and cash reserves and liabilities necessary to ensure payment of future benefits.
Design, review and help administer life insurance related plans, including but not limited to individual and group products, determining financial soundness and calculating premiums.
Determine equitable basis for distributing surplus earnings under participating insurance contracts.
Help determine company policy, and explain complex technical matters to company executives, regulators, shareholders, policyholders, and/or the insuring public.
Determine policy contract provisions for each type of insurance.
Manage credit and help price corporate insurance offerings.
Provide expertise to help PZL manage risks and maximize returns associated with investment products or credit offerings.
Testify before regulatory agencies on proposed legislation affecting our businesses.
Monitor market for current prices and products and prepare competitive analysis reports
Prepare monthly and quarterly and other adhoc financial reports
Use pricing models to perform analysis on different product offerings
Handle preparation and submission for filings returns to the regulators
Lead the actuarial team in gathering and preparing analysis based on information from internal and external sources.
Analyse experience statistics to estimate mortality, morbidity, lapse, persistency and maturity rates.
Carry out valuations and creating and updating valuation programs and spreadsheet applications.
Prepare recommendations to senior management based on data summaries, trends analysis, financial analysis and business analysis.
Partner with the team to analyse data, construct probability tables to forecast risk and liability for future benefit payments.
5+ years' experience in evaluating life insurance and related plans
Knowledge
Enterprise Risk Management

Data Analytics
Project management
Finance
Strong verbal and written communication ·

 

Excellent numeracy and analytical capabilities ·

 

Ability to clearly explain complex statistics and technical details ·
Advanced computer skills including understanding of databases, spreadsheets and statistical analysis software.
Strong attention to detail.
Extensive knowledge of mathematics, statistics, computer science and calculus ·

 

Familiarity with the financial services industry is a distinct advantage ·

 

A deep understanding of the legislation relating to financial services