The Nigerian Actuarial Society would like to congratulate the newly (re-)elected Council members in the recently concluded 2021 Council Member Seats elections.
Council member seats elections are held every 3 years and one was due to be held this year. 3 council member seats were up for (re-)election. Incumbent holders of this position are Anthony Tippa FSA, Ganiu Shefiu ASA and Alex Aquereburu FIA. Call for nominations were made and nominations were received from Anthony Tippa (seeking re-election), Nnamdi Odozi (incoming), Adebowale Adesona (incoming) and Wycliffe Obutu (incoming).
Voting was held virtually on Election Runner a secure voting system, from June 28 to July 12 and an official results announcement was made by the election umpire Mrs Abimbola Tiamiyu, DG CIIN on Tuesday July 13. Elections results can be viewed HERE.
See the full profile of the election winners below:

Wycliffe Obutu FIA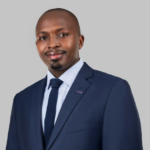 Wycliffe is a Fellow of the Institute and Faculty of Actuaries (UK); the Actuarial Society of Kenya (TASK); and the Nigerian Actuarial Society (NAS). He holds a  Bsc. degree in Actuarial Science, First Class Honours, from The University of Nairobi, Kenya.
I'm also a member of Life Insurance and Risk-based Capital Modelling Task Groups of the Actuarial Society of Kenya and currently a Financial Services Executive with a wide range of knowledge, skills, experience in all aspects of insurance (Life, Non-Life and Health insurance), asset management, retirement benefits administration and management, predominantly in Africa and across a wide range of areas. He previously consulted at Ernst & Young in South Africa, and prior to that I worked at leading Insurance Groups in East Africa.
His areas of expertise include: wide range of business and actuarial skills, in Life, Non-Life/General and Health insurance, Asset Management and Retirements Benefits industry; Strategy Formulation and Execution; Transactions Advisory Services; Leadership and Entrepreneurship; Project Management; Risk Management; Europe's Solvency II and South Africa's SAM; and recently IFRS17.
Wycliffe's recent achievements in the Nigerian market include successfully transforming the Actuarial and Strategy Functions of AIICO Insurance Plc since joining and also overseeing the accreditation of AIICO Insurance Plc to IFOA's quality assurance program (QAS) is noteworthy and is expected to improve the quality of Actuarial work undertaken in AIICO.
I would like to see or target is how NAS can help actuarial students shorten the path to qualification including accreditation of universities with global Actuarial professional bodies for purposes of , exemptions, helping key employers of Actuarial staff getting accredited to ease work-based skills requirements, etc. This would be important as the demand for Actuarial skills has already increased as we head towards the IFRS17 go-live data.

I would also like to see NAS assess if the recent trends of national or regional Actuarial professional bodies in Africa setting up regional academies for purposes of regionally tailored Actuarial qualification routes that would then be mutually recognised globally.
Anthony Tippa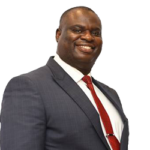 Anthony Tippa, a returning member of Council is the Chief Actuary/ Risk officer of Custodian Investment PLC.
Anthony has several years' experience in the insurance industry; with extensive knowledge and expertise in product design, development, pricing and implementation of insurance products that balance market needs with corporate profit objectives.  He also has hands on experience in marketing strategy, competitive research/analysis and sales support with a deep insight into risk management, modeling, and financial reporting.
Over the years, he has worked with Sun Life Financial of Canada, Genworth Financial (Formally, General Electric Financial Assurance), and State Farm Life Insurance company in the US.
He is a Fellow of the Society of Actuaries, Fellow of Life Management Institute, and a Member of the American Academy of Actuaries. He holds a Bachelor of Mathematics and Statistics (First Class Honours) from the University of Lagos, master's in actuarial mathematics from Concordia University, Montreal Canada and a master's in financial economics from University of Kaiserslautern, Germany.
Most important to me is deepening the actuarial knowledge within Nigeria, this would involve organizing seminars where practical actuarial knowledge is transferred to the actuarial community. I have made presentation at NAS conference on Actuarial Aspects of Annuity Product, and plan to do more. I want to see a NAS that is actively involved with all stakeholders of the insurance industry, especially the regulators, by providing actuarial perspective to regulations. I have represented NAS at NAICOM and at the Insurance Bill discussion with the National Assembly. I would also like to see collaborations with other actuarial organizations in Africa and around the world to enhance knowledge transfer. As the Society of Actuaries (SOA) ambassador for Nigeria and a member of the SOA Middle East ,Africa  and Pakistan (MAP) Advisory Task force, I can bring international expertise to enhance local knowledge. And channel our concerns directly to the SOA. Many people in Nigeria do not know what we do as actuaries. I intend to promote the actuarial brand, especially outside of the traditional actuarial space. This can be accomplished through better media outreach and by training actuaries to become the media resource for analyzing Nigeria's financial issues.
Nnamdi Odozi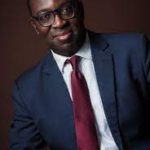 MEng Enginering 2001, University of Cambridge, UK
Fellow of Institute of Actuaries – 2007
Fellow of Society of Actuaries – 2009
Fellow Nigerian Actuarial Society – 2018
Nnamdi has 17 years' experience gathered across Pensions and Investment Consulting, Banking and Insurance in the UK and in Nigeria. His last two roles were as Chief Risk Officer of Leadway Assurance, the largest insurance company in Nigeria, and as Pension Risk Manager at Lloyds Banking Group, UK, where he managed the financial risks in relation to £45bn of pension assets and liabilities. Nnamdi has a Bachelor's and a Master's Degree in Engineering from Cambridge University and is a Fellow (2007) of the Institute and Faculty of Actuaries, UK.
Over the past 3 years, I have become more involved with the Society. I have led a CPD seminar, vetted a Standard of Actuarial Practice and helped to organize the 2021 Annual Conference.

If elected to Council I would like to bring about more support for student members by way of tutorials and mentoring and relevant CPD for more experienced members possibly delivered at a university. I would also like to support actuaries entering nontraditional areas such as banking, asset management and Fintechs. Regarding the wider environment, I would like to build bridges with regulatory bodies like Pencom and the Financial Reporting Council of Nigeria (FRCN).
NAS congratulates them and look forward to their contribution to the advancement of the Society.