The Nigerian Actuarial Society (NAS), the professional body for actuaries in Nigeria, recently held its 2nd Annual Industry Conference on Tuesday 11th of June, 2019. The event was ably sponsored by AIICO Insurance, Ernst & Young, Continental Re, Cornerstone Insurance and Leadway Assurance.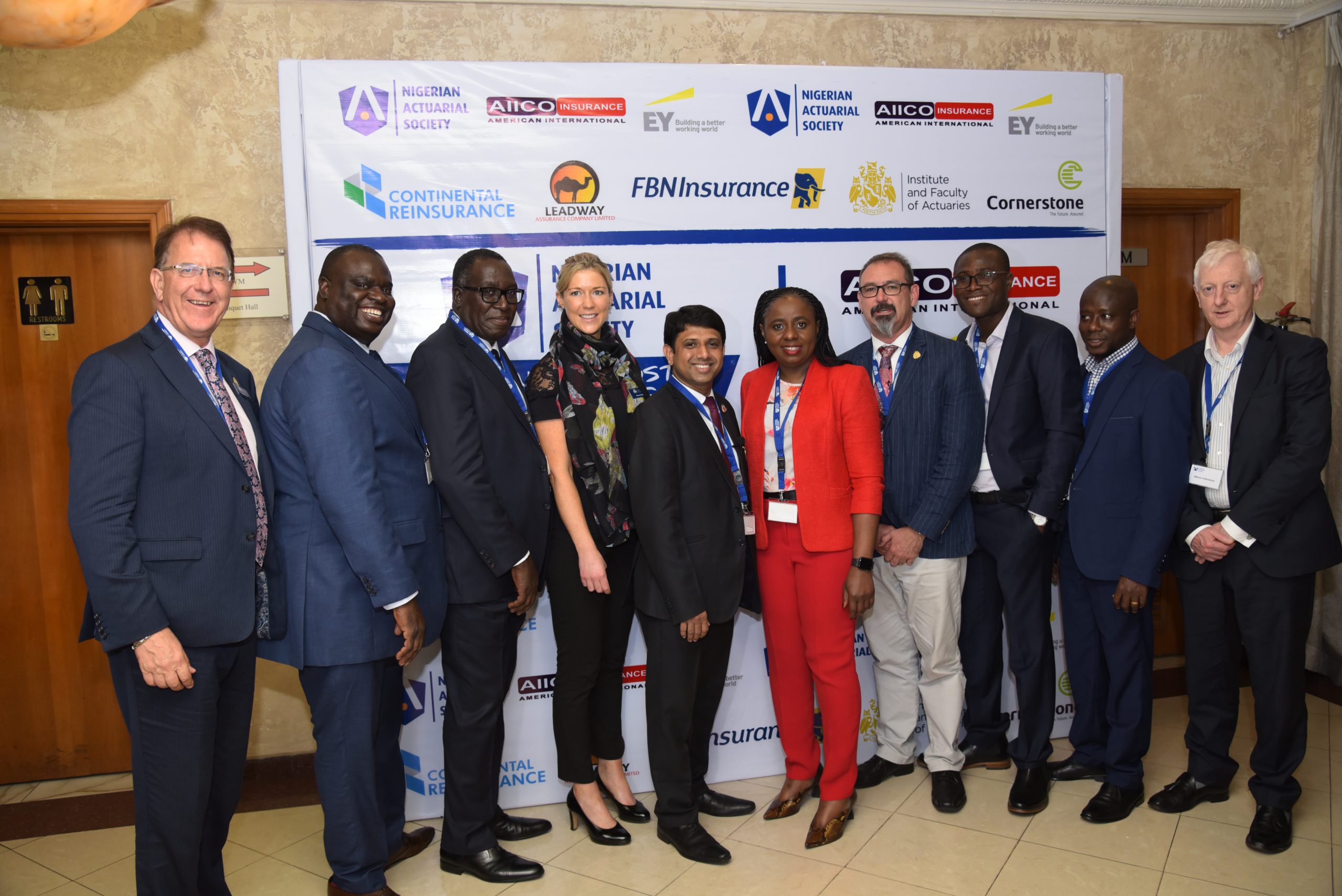 The conference themed "Data Analytics: Meeting Customer Expectations" took place at the Victoria Crown Plaza (VCP) hotel in Lagos. In attendance were the Council Members of the Institute and Faculty of Actuaries (IFoA), UK- a foremost chartered global examining and regulatory actuarial professional body. Other special guests in attendance were, a delegate team from the FSS2020 of the Central Bank of Nigeria (CBN) including the Director, Mr. Mohammed Suleyman was also present at the event, and Director General of the Federal Reporting Council of Nigeria (FRCN).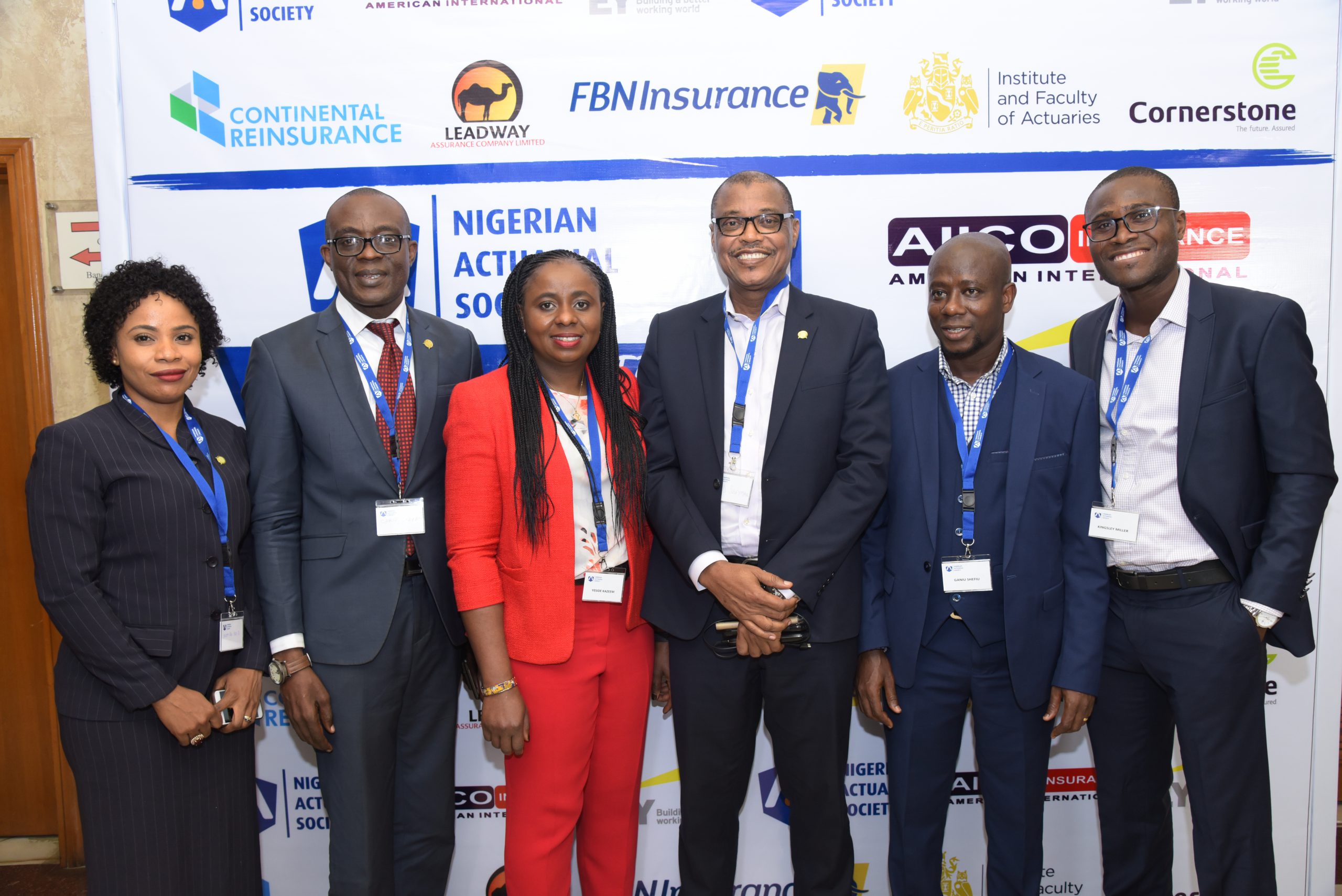 In attendance also were Nigerian Actuarial professionals from home and abroad. The NAS President, Yeside Kazeem, FIA, emphasized the need for proper data management and in addition encouraged actuaries to embrace soft skills as "actuarial skills are only a base" during her opening speech.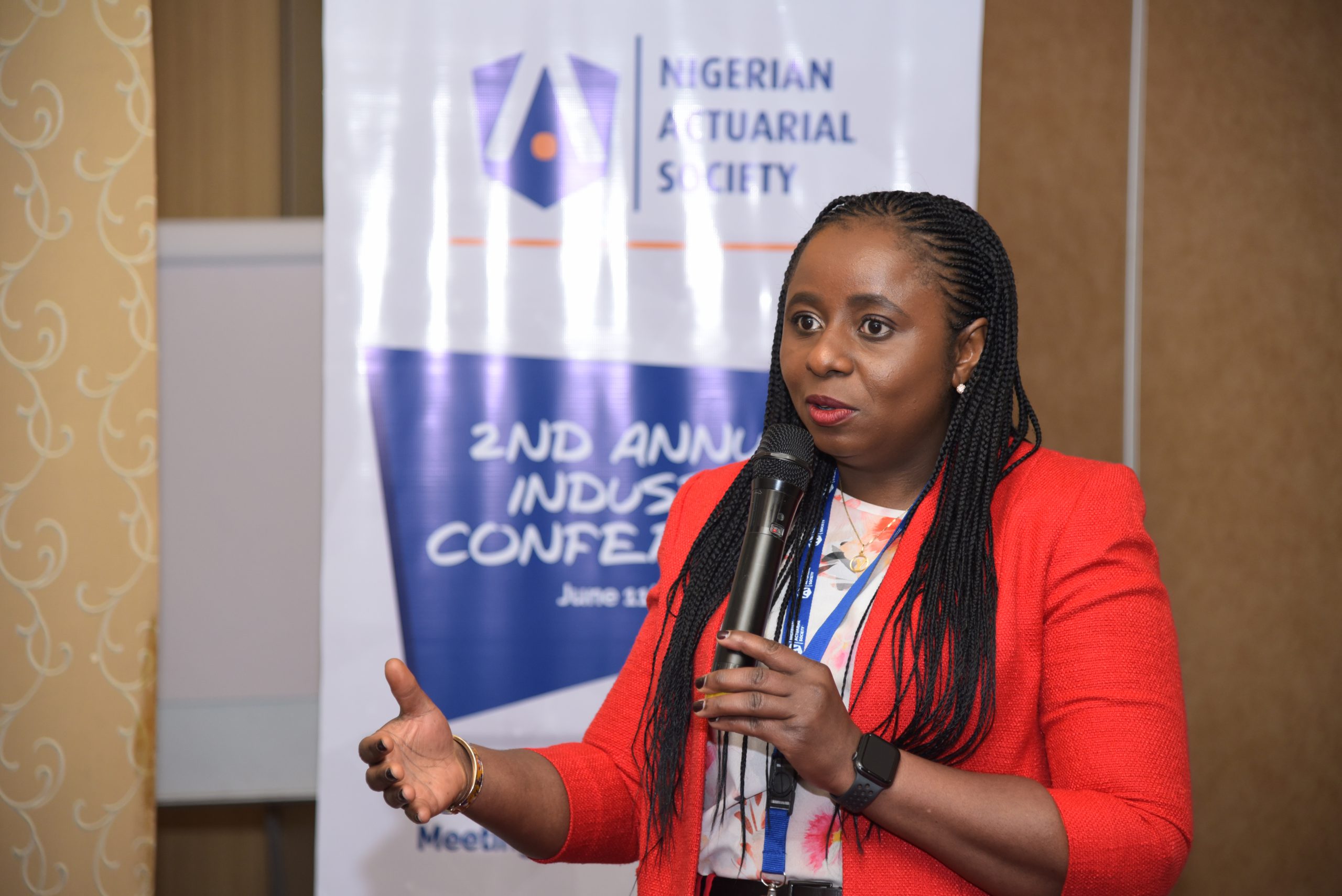 Speakers at the event include Mahidhara Davangere, Actuary and Founder of Pramartha, a global risk-consulting firm, who delivered a presentation titled "The Pathway for Utilization of Data Science & AI in your business".  Aanu Oyeniran, a Data Analyst with an FMCG also gave a presentation titled "Using consumer data to drive management decision",  Dr. Damilare Adeyemi-Levites, ACCA, Vice President, Risk Analytics, Reliance HMO, who spoke on "The Diamond in the details- Mining healthcare data", Kingsley Uzomba, Manager in Data Analytics Practice at Ernst & Young who spoke on "Data Analytics Evolution" which explained progression of Data Analytics over time and its importance in business growth and Francis Okonkwo, Senior Associate, Financial Advisory, Ernst&Young delivered a presentation on data aspects of IFRS 9.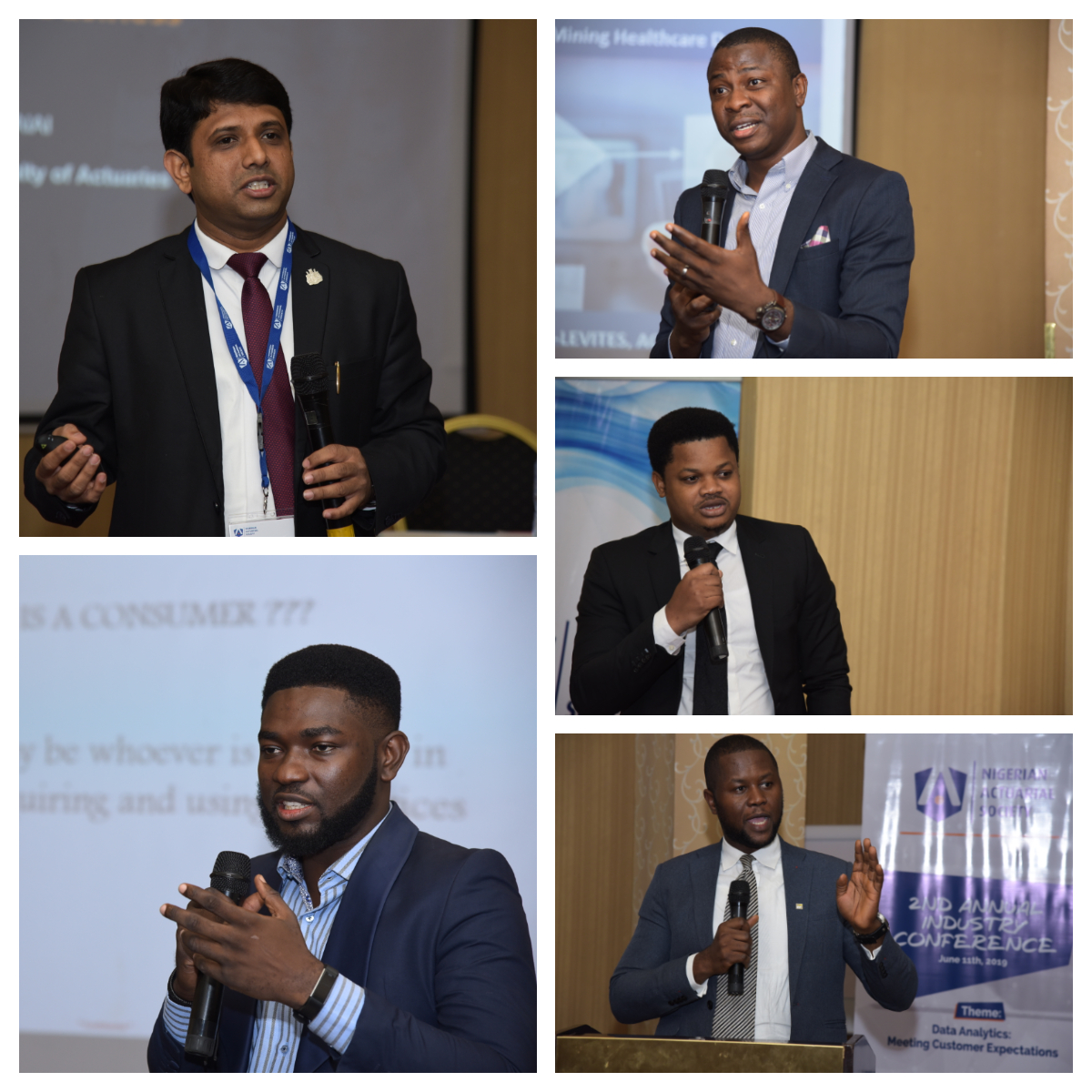 During the event, an award for excellence was presented to former Deputy Comissioner, Finance and Admin, NAICOM, George Onekhena for his support to the association while he was in office.
There was also a panel discussion on Data Analytics with the guest speakers, a NAS Council Member and IFoA Council Members as panelists.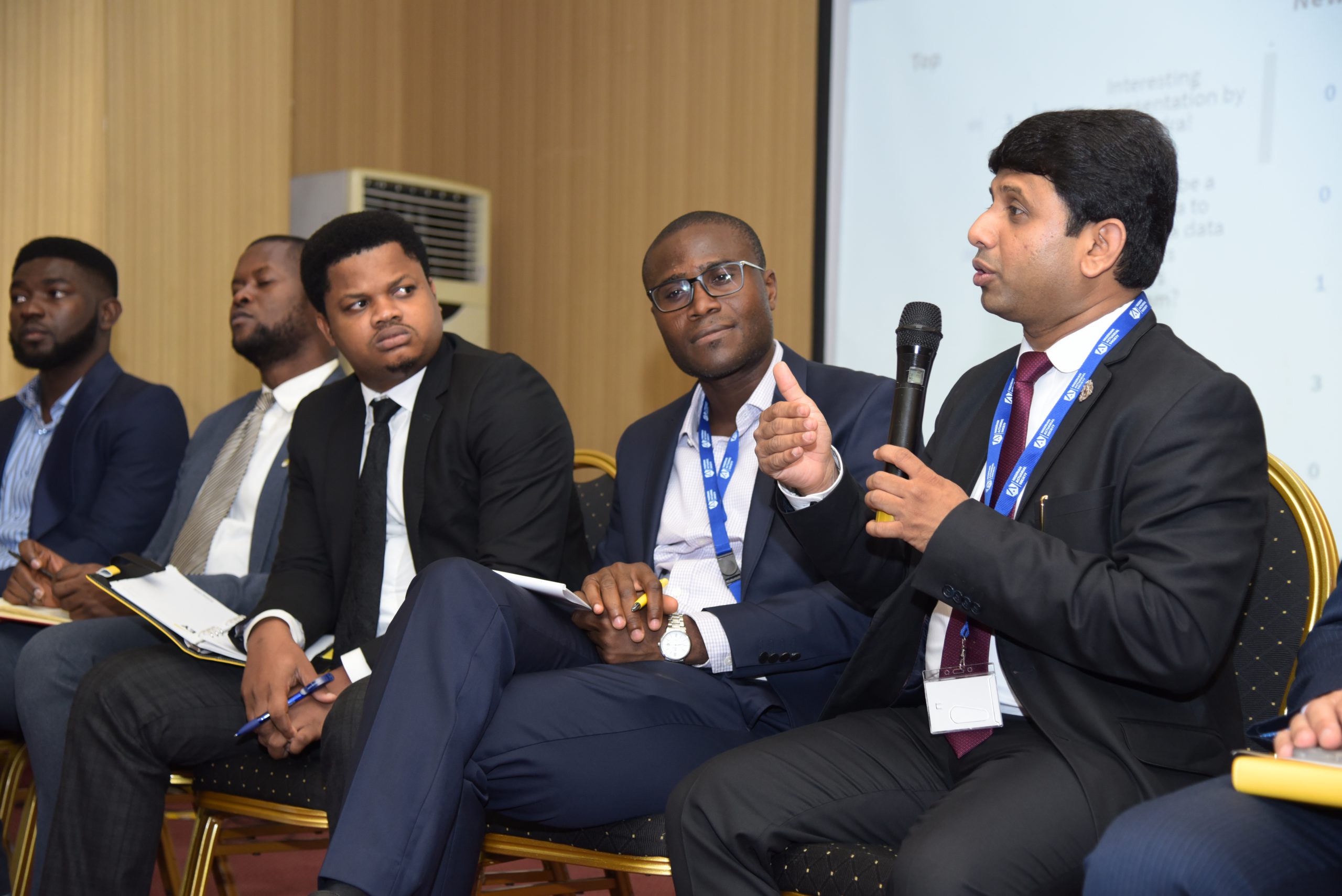 The IFoA acknowledged and presented recognition badges to their Nigerian volunteers present at the conference – Ganiu Shefiu, Lanre Ibidapo, Oreoluwa Ojo.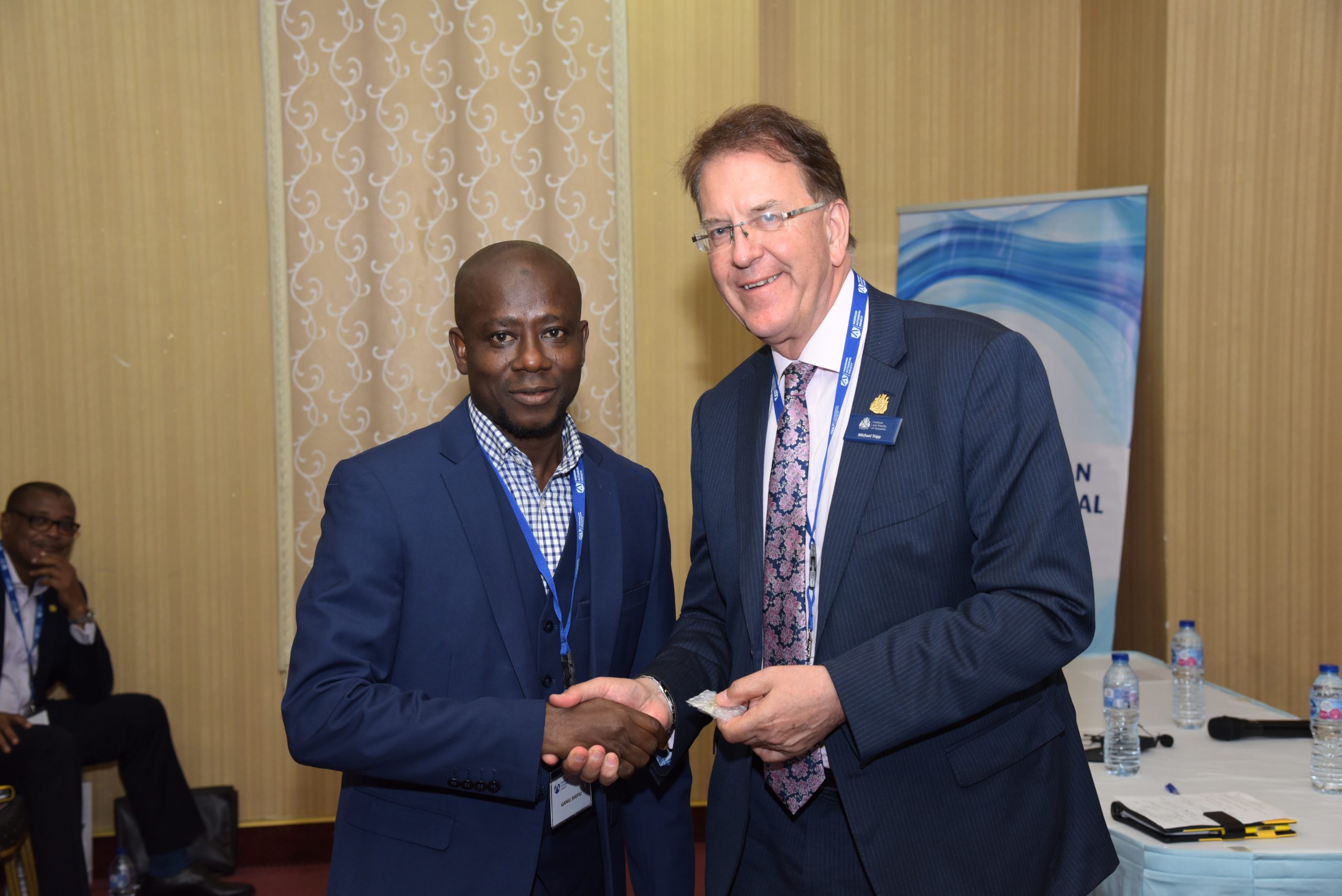 Also, the NAS Council presented a plaque to the IFoA Council as appreciation for their support.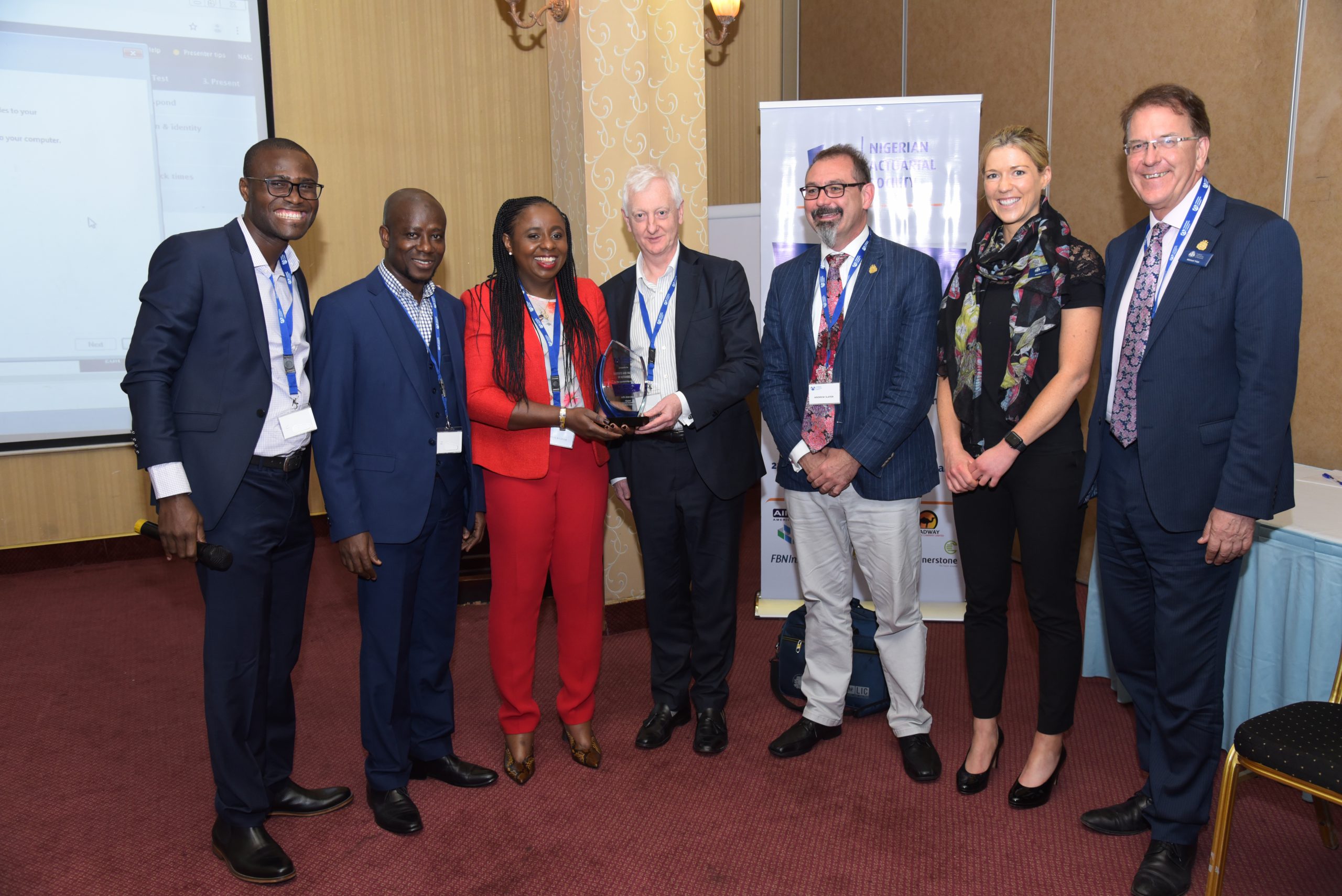 Feedback from participants after the event was generally positive.