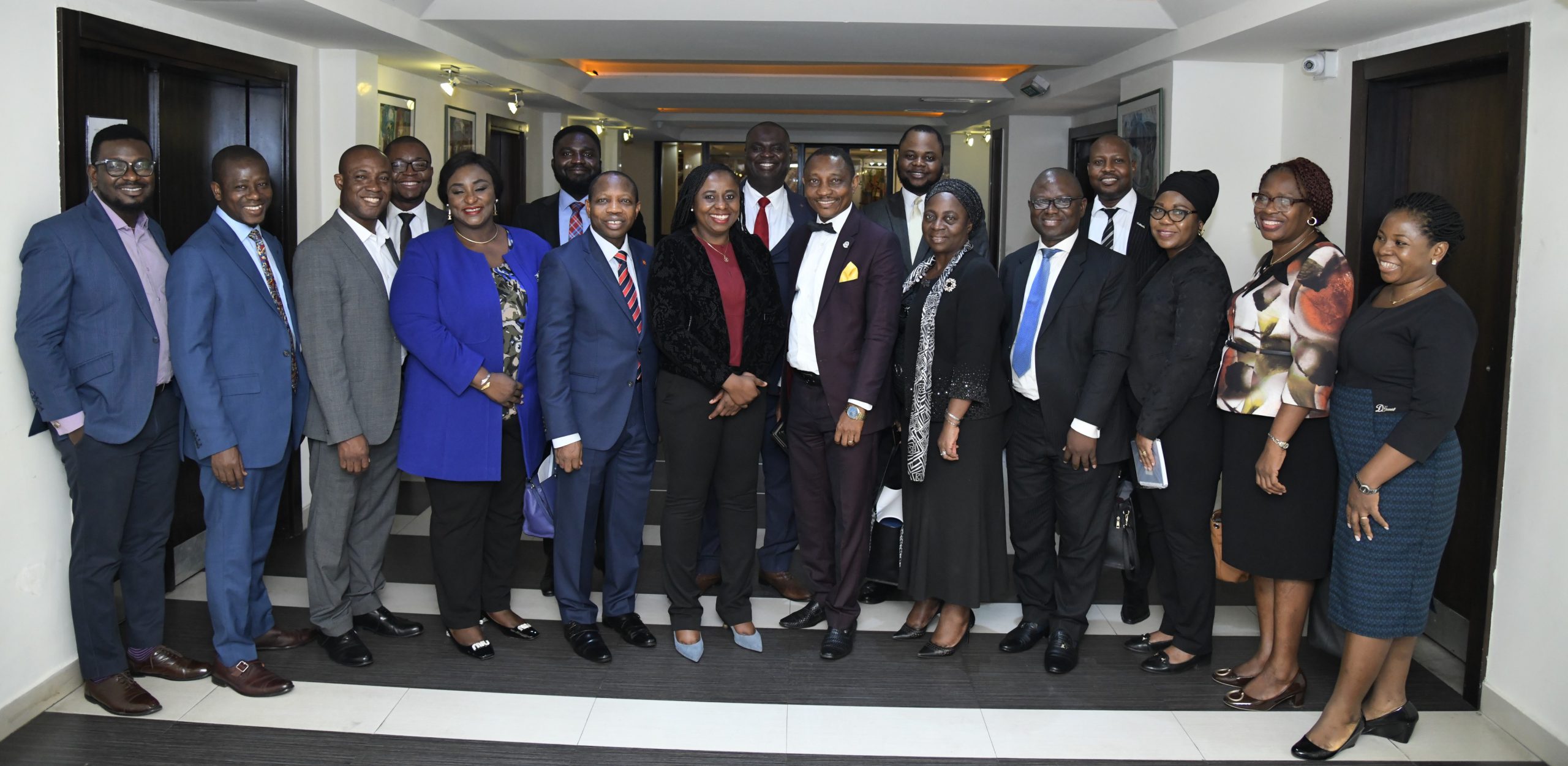 The Nigerian Actuarial Society (NAS) Council held a breakfast meeting with Insurance CEOs and Regulators  on February 25, 2020 at Mercure by Moorhouse, Ikoyi Lagos.
Discussions at the meeting centered on IFRS 17, Capital Management post-Recapitalization and Management of Actuarial Employees with presentations delivered by the NAS President, Yeside Kazeem and NAS Assistant Secretary, Jolaolu Fakoya. It was emphasized how the need for actuaries will increase in the implementation of the IFRS 17 and in the Recapitalization process. In attendance were the DG, NIA and also CEOs and representatives of NEM Insurance, Niger Insurance, ARM Life, AXA Mansard, AIICO Insurance, Capital Express, Wapic Insurance, Africa Re, YOA Re and the Rector of the CIFM.
The NAS Council was also encouraged to increase awareness of the profession further in schools and universities.